On-Site Training Nationwide
Online Crane Rigging Training Courses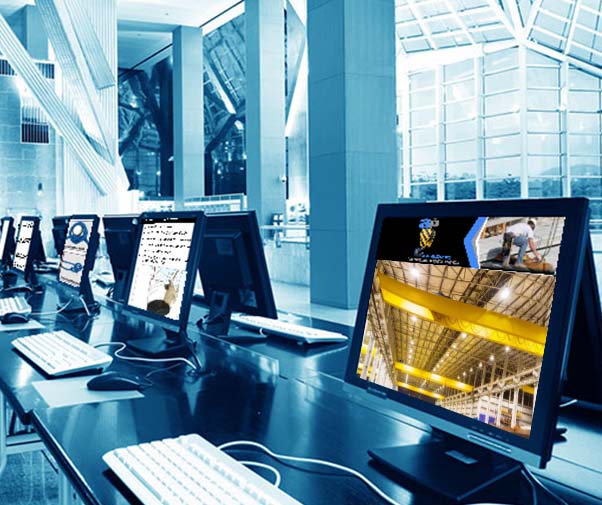 ---
The online training program support small and large telescopic hydraulic, lattice boom crawler and truck mounted cranes. With the help and knowledge of our on-call instructors, you will be fully prepared for all state and federal certification exams.
The goal of the online course is to not only teach crane operators what they need to know but why knowledge and safety is important. Our instructors are on call, so when you have questions or need advice just call us or email for assistance.
Register
Electronically Connected Training Available (Mobile Crane, Rigging-Signalperson, Overhead Crane and Forklift)
We have training available from mobile crane, rigging, signalperson, overhead crane and forklift certification online courses. AP Crane Training helps all mobile crane riggers and signal person. Get electronically connected online certified or recertified depending on availability.
Online Courses Prices
Rigging and Signalperson Training $395
Mobile Crane Training $495
Overhead Crane Training $395
Forklift Certification Training $159
Aerial Lift Training $195
Ease And Simplicity Of Networked Online Training
Our simplicity of qualifying personnel in-house, with the added benefit of online training records that are available 24/7 in the event you need to show proof and verification for you and your team.
Benefits Of Courses Accessible by Computer
The benefits of online crane courses are easy and simple to use, fully audio enabled so the user can read along at a steady pace and take notes. The training course is accessible by computer and incorporates video, graphics, and animation in order to keep the user engaged and fully focused, we have included training concepts previously only offered through in-depth crane operator programs.
This up-to-date training encompasses all you need to know to become a certified crane operator or qualified rigger and signalperson.
Train the trainer instructor Courses also available at Instructor courses.